Navigate to your ticket/credential order history

Export Your Ordered Passes

You can download a CSV file with all items that have been ordered through your vendor portal by clicking "Export Order History".
View your order history

You can view your order history once the manage credentials/tickets page loads.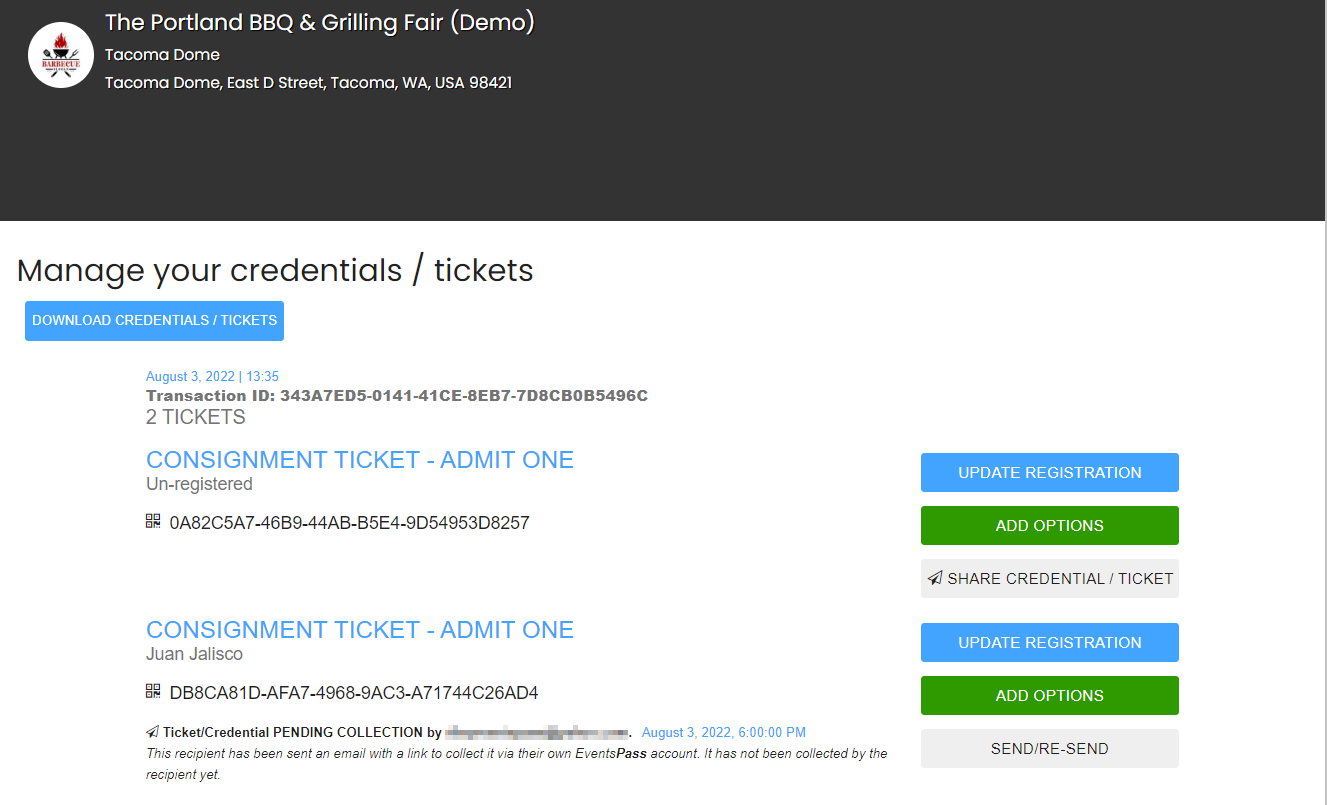 Actions available from the manage credentials/tickets view
Download tickets/credentials
Download some or all of the tickets/credentials you have ordered as a PDF.


Change the registration details attached to the ticket/credential

In the event that you need to change who a ticket/credential belongs to you can change all details attached to a previously ordered ticket/credential.


Note: If you update the registration details on a ticket and click send, the ticket will go to the newly listed email. If you change the contact details, please ensure only one of those contacts brings the ticket/credential to your event (the second person to enter will be denied entry).
Add ticket options to a ticket/credential

For some events, the event organizer may have provided you with access to additional ticket options. In this scenario, your ticket options will appear as an additional step before registration.
Resend individual tickets/credentials
In the event that an individual has not received/lost their ticket/credential, you can resend the ticket/credential by clicking send/resend under the individual ticket.




Note: Should you wish to re-send all tickets, you can do so by scrolling to the bottom of the page and clicking the appropriate button. Please keep use of this function to an absolute minimum. Accounts that abuse this feature may have this feature disabled. Generally, we recommend re-sending only individual credentials and tickets as needed instead.

My account says 'Tickets/Credentials have been withheld


You may also see a similar message from your event dashboard as follows: